I love beautiful musical arrangements
with a 4/4 tempo, a slow rhythmic beat
nothing makes me feel nostalgic and better
than music that makes me tap my feet. 

I love the finesse of these powerful instruments
Coupled with the splendid sound of the melody
Then I hear the crescendo of your exquisite voice 
Your voice and instrument making a glorious harmony. 

My ears and my head are impressed with your music 
It is amazing to hear these sounds in such synchrony
I forever want to dwell in this state of perpetual bliss
Where I can eternally delight in this beautiful symphony!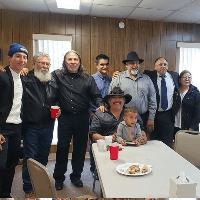 Eon
I love to write about my life, my family, and my Christian values. We struggled growing up but our parents always found a way to provide us with what we needed. We grew up laborers, working in the fields in Minnesota, Wisconsin, and Texas. My 8...