Cold.
The metal is cold.
Frigid.

Darkness is pale.
Cylindrical.
Longer than wide.

The door is shut.
Latched.

Claustrophobic.

Open!
I can't scream.
Tear this white sheet off my body-

Listen beyond the silence.

Labeled.
All my forgotten qualities.
Tagged.

Know me.
See me for who I am.
Identify me.

Keep me from fading away.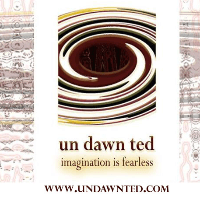 undawnted
A writer at heart, Undawnted's own creative spark, DL Mullan, began writing short stories and poetry before adolescence. Ms. Mullan decided to showcase her literary talents by publishing collections of her poems. She also writes novels, designs...