Loneliness disrupts my soul 
I feel like I am not fully whole 
The day seems so grim 
My outlook in life is so dim
I long to relish life anew
But how must I pursue;
Happiness in my heart 
It has been ripped apart 
The clouds are grey and blue
It's hard to change my point of view
When there is sunshine in the sky
Instead of feeling euphoric, I cry.
This melancholy is unravelling me
Tell me, how could I be so blind to see 
Even though there is conflict in our soul
Life is worth living and blessings to unfold.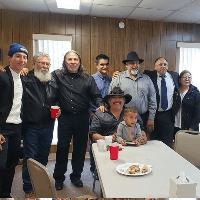 Eon
I love to write about my life, my family, and my Christian values. We struggled growing up but our parents always found a way to provide us with what we needed. We grew up laborers, working in the fields in Minnesota, Wisconsin, and Texas. My 8...